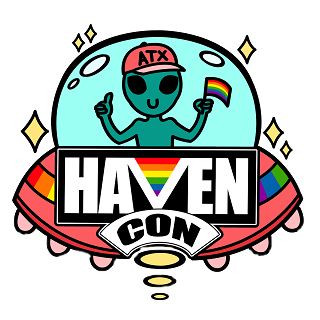 Havencon 2018 in Austin, TX 3/30 - 4/1
Our friend Jay Justice was a guest of honor at Havencon - an LGBTQIA+ friendly convention here in our current home town of Austin, TX. We helped her out at her booth all weekend, and Tori was a co-panelist for a slew of panels. We got to meet tons of amazing people (some local, some not) and enjoyed the friendliest, most accepting convention we've ever been to.
On top of that we debuted some new costumes, including Josh's genderbent Josephine from Dragon Age: Inquisition (which was perfect with multiple Dragon Age writers/editor in attendance) and Tori's Tracer from Overwatch. HavenCon definitely became one of our must-attend conventions after this weekend.