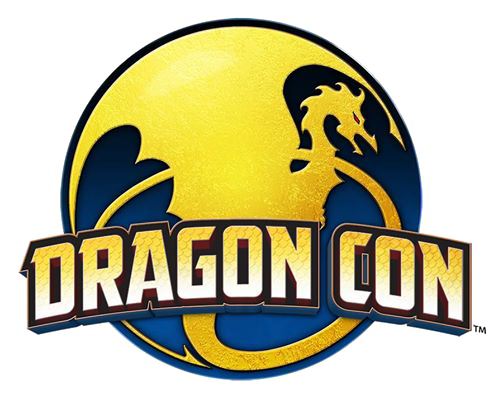 Dragon Con 2017 in Atlanta, GA 8/31 - 9/4
Our fifth year at Dragon Con has come to a close. It was full of photoshoots and friends, which is always a good time. That said, it was also exhausting and very crowded, and so we're probably going to take a break from Dragon Con for a while.
We hit the ground running on Thursday, with the Overwatch pool party shoot that Tori ran in the afternoon (featuring pool party versions of Daredevil: 76 and Witch Mercy) and then changing into our bunny Marvel costumes of The Bunisher and Ghost Hopper. Friday morning saw Tori having a private Maya photoshoot followed by the big Borderlands photoshoot (where Josh reprised Shade). That evening was the Borderlands pool party. Josh forgot parts of his pool party Shade from last year, so he made do with what he had; Tori, however was a siren of a siren - she wore a mermaid-y Maya complete with sea-elf ears, gills, and a mermaid tail.
Saturday started out with the giant Dragon Con parade, where we marched with the Borderlands group again. Josh had a lot of fun as Shade doing jump scares on unsuspecting audience members. After that was the low-key Borderlands photo shoot and tea party hang out (for which Tori made an absurd number of cookies). Once that was over we changed into our Marvel outfits (Tori in Ghost Rider and Josh in Squirrel Guy) for a private photoshoot. Ghost Rider was a bit uncomfortable and warm, so Tori immediately changed out of that and into her Harley Quinn outfit for the remainder of the evening.
Sunday was the day of the big Overwatch shoot which, while warm, was a lot of fun. After that Josh changed back into Squirrel Guy for the Marvel photoshoot while Tori hung out in Witch Mercy. First she ditched the wings and the staff, then she changed into a casual cheerleader Mercy outfit she had thrown together. The rest of the day was spent hanging out with friends and dropping by the Overwatch payload party.
Finally, on Monday, we got up early for a couple of private photoshoots in our Overwatch outfits before it got too hot out. After we successfully wrapped those up we changed out of costumes and explored the vendor hall and artist alley while nursing our sore, exhausted bodies. A full, long week-end with lots of incredible photos to be posted soon!